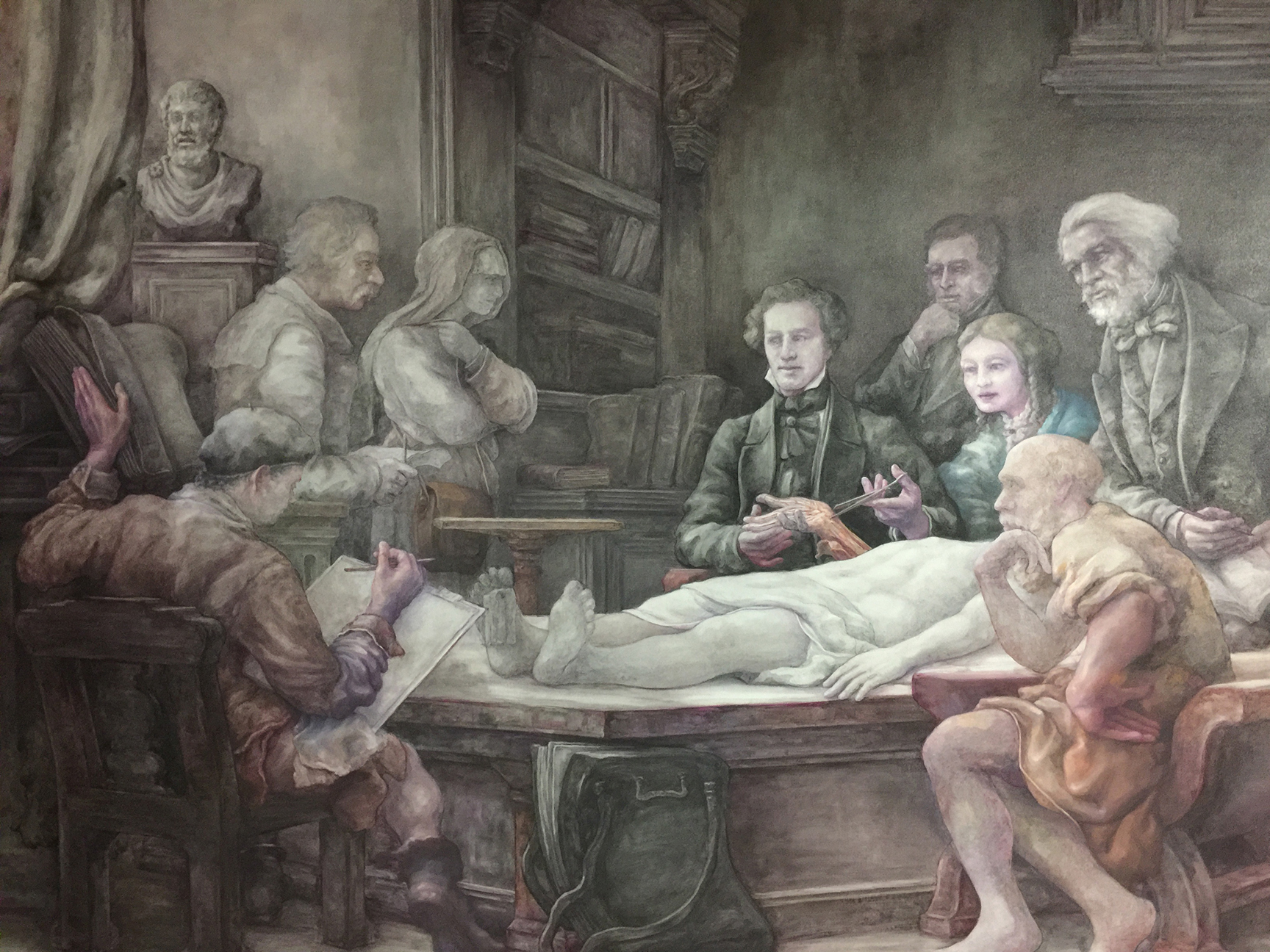 SURGEON GRAY'S ANATOMY LESSON
Work in progress, 2019, dimensions: 108 inches wide x 82 inches high.
The characters have been revealed and brought to the forefront, and I will address those historical figures as the painting comes to a completion. The piece is still in first stage, overlay pigment, and I am deploying oil base medium in half-tone for the sketch. Next step, I will be working on details and shadings. Voice of the artist in his studio, please click here to open video.