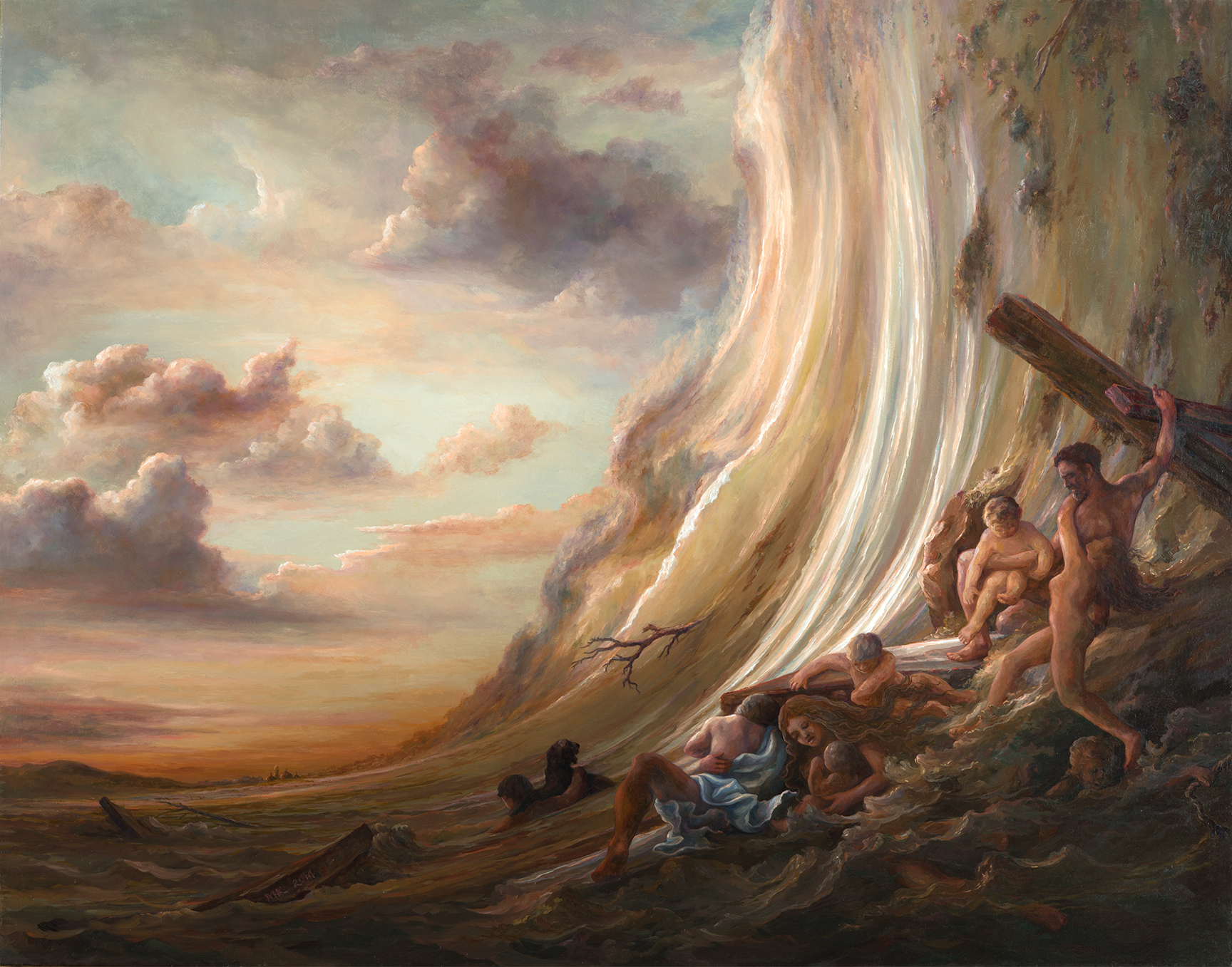 THROUGH THE WRECKAGE OF INDIAN TSUNAMI
Machyar Kumbang, 2014; oil on Belgium linen, 48 inches wide x 38 inches high.
Inspiration. Tsunami struck Indian Ocean from Sumatra to cost of Africa, Sri Lanka and Thailand. I started to work on the subject matter based on witness accounts of family members and close friends. It is surreal how survivals described the event, and over a million were affected by the giant wave.